Eight Reasons Your Business Needs to Look Into Mobile Form Apps
If your business has a website, which all businesses should, it's always best if you add a mobile app so that people on the go won't be left out. The fact is, we have a very transient society these days, and prospective customers love visiting these apps while they're out and about. At one time, viewing forms on an app was inconvenient and sometimes impossible, but no more. The right form app will make viewing any form much easier than you think, and it offers other advantages as well, including:
1. Dispatching Is Easier
When you're in charge of job openings at your company, form apps can make the process go much faster. For instance, you can dispatch jobs through the app in a super-fast manner, which means customers don't have to wait and companies don't lose valuable business. It's also a very efficient process, and once you get used to it, it's a piece of cake.
2. Tracking Time and Location Is Easier
If you need to make service calls, a form app automatically tracks the time and location so that you get this information immediately. Because of this, you are able to track the calls that were completed and also your work records. And when it comes to auditing, later on, these things make that task a whole lot easier.
3. You Get Detailed Information on Every Call
Most apps have the capability to track everything about all of the calls you make, including how much time is spent on each call. Because of this, you'll be able to evaluate this information and then develop methods to make running your business much more efficient. This data can also be used to keep you on track when you have certain goals in mind.
4. You Can Work Offline
If you have remote employees who don't have access to the Internet, they can still view and sometimes complete the forms they need to work on, regardless of what type of form they need. This is a great feature to have if you're trying to use the app in an airport or driving through country roads.
5. The Information Is Easily Shared
You can share any of these forms with anyone who needs to see them, and they are shown in real-time. You can also share it with tons of people at the same time, which means all of them will get the up-to-date information they need quickly and without effort.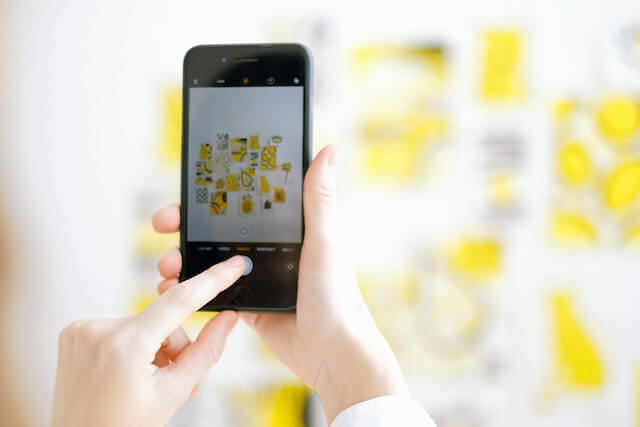 6. They Make Taking Pictures Easier
If your job requires snapping pictures and then making any markings on the pictures afterwards, a good-form app makes the task super-easy. It's fast and uncomplicated to take and even upload your pictures, and those pics can be used for numerous purposes. It's also fast and easy to share these photos with other team members, so it's a convenient way to take pictures.
7. It's Easy to Sign Documents
There are lots of different types of forms, but a lot of them require signatures, which you can do quickly every time. Most of these forms require either a signature or your initials. Once you enter that information, the app remembers it for the next time, so all you have to do is tap the screen. Signing documents has never been easier.
8. It Is Very User-Friendly
Even if you're not the most tech-savvy person in the world, you can use an app that is made for forms. They require no specialized training and no technical ability. You just get onto the app and begin using it. It really is that simple and therefore, this could eventually become one of your favourite apps to use.